Your benefits
3 days live online training
5 weeks exam preparation a 2 hours per week
6th week: Four-hour exam simulation with original exam questions
PMI® trained and certified PMP® trainer + Co-trainer
Access to the PMI® learning platform with training materials, practical applications and in-depth learning videos
Delivery of the original PMI® AUTHORIZED PMP® EXAM PREP Workbook
After passing the exam, each participant* receives the ALVISSION PMP® Project Super Hero T-Shirt as a reward.
Costs
1.999.- € per participant excluding VAT.
The examination and certification fee is not included in the training price. (Examination fee for PMI® members 340,- € and for non-members 460,- €. PMI® membership incl. chapter membership approx. 130,- €)
Next dates for the Live Online PMP® Training Program
22-24.03.2021 plus 6 weeks
26-28.04.2021 plus 6 weeks
17.-19.05.2021 plus 6 weeks
09.-11.06.2021 plus 6 weeks
07.-09.07.2021 plus 6 weeks
04.-06.08.2021 plus 6 weeks
09.-11.09.2021 plus 6 weeks
11-13.10.2021 plus 6 weeks
08.-10.11.2021 plus 6 weeks
15-17.12.2021 plus 6 weeks
Authorized Training Partner of the PMI®
With an authorized partner, like ALVISSION Training, you ensure that you learn with official PMP® exam preparation material developed by PMI®. For the first time in PMP® history, you have the opportunity to prepare for the certification exam with official exam questions.
Our trainers have completed the official Train the Trainer – PMP® Exam Prep program and are certified for PMP® exam preparation and training content according to PMI® quality standards.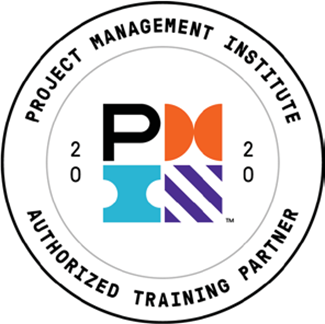 Our Premium Learning Concept
Your path to becoming a PMP® begins with our three-day live online training, in which in-depth exam knowledge and theoretical fundamentals are intensively developed. Our trainings are characterized by an optimal combination of knowledge transfer and practical applications. ALVISSION Live Online Trainings are conducted with a certified trainer and a co-trainer as expert for digital learning. Thus the participants have an intensive coaching and learning experience in the group work. You will also work interactively on the exclusive PMI® learning platform.
Participants learn together post-training over a period of 5 weeks with 2 hours per week each. Participants can discuss questions there and exchange ideas comprehensively. In addition, a tutor answers participants' questions and provides supplementary materials.
In the 6th week of learning, you will complete a full four-hour exam simulation with official PMI® exam questions.
Prerequisites
Experienced project team members

With a university degree: 3 years of project experience.
With high school diploma or intermediate school leaving certificate and vocational training: 5 years of project experience.

35 hours of training, which you prove with this training program
Contact
We have raised your interest? Then contact us via our request form.
Do you need more information or do you have questions about the training? Then please contact our ALVISSION team directly via +49 (0)681-410-9648-0 or office@alvission.training.
---
"PMI", "PMP", "CAPM", "PMBOK", "PMI-ACP" and PMI-ATP are registered marks of the Project Management Institute, Inc. PMI is a service and trademark of the Project Management Institute, Inc. which is registered in the United States and other nations.